Kinetic Metallization:
Coating Development System
System Packages
Components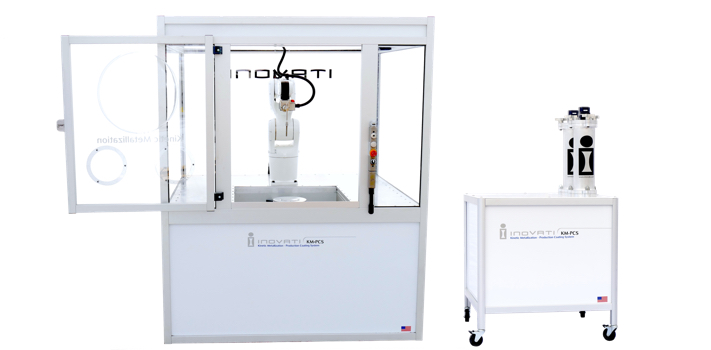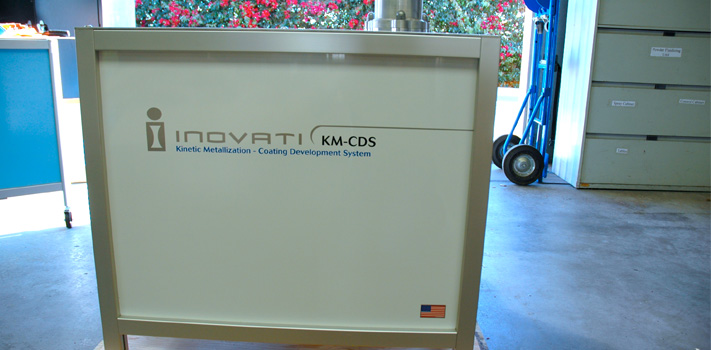 KM-CDS: Coating Development System
The KM-CDS is our turn-key unit, designed for research of coating and repairs. The KM-CDS comes with a grate for spraying coupons, and a chuck for spraying rods. Since the hardware is the same, going from research to production is one software update away.
Standard Software
Raster: Deposit on flat surfaces up to 2 square feet.
Rotation: Coat the outside of rods, or use the KM Interior Diameter Gun to coat the inside of a cylinder.
Multi-Coupon: Suitable for optimizing coating parameters. Inovati's Multi-Coupon software and substrate holder allows operators to quickly coat of up to 10 samples.
Spline: Circular depositon path that can be adjusted to different radii.
Raster/Rotation: Inovati's Raster/Rotation software limits coating stresses and increases adhesion strength.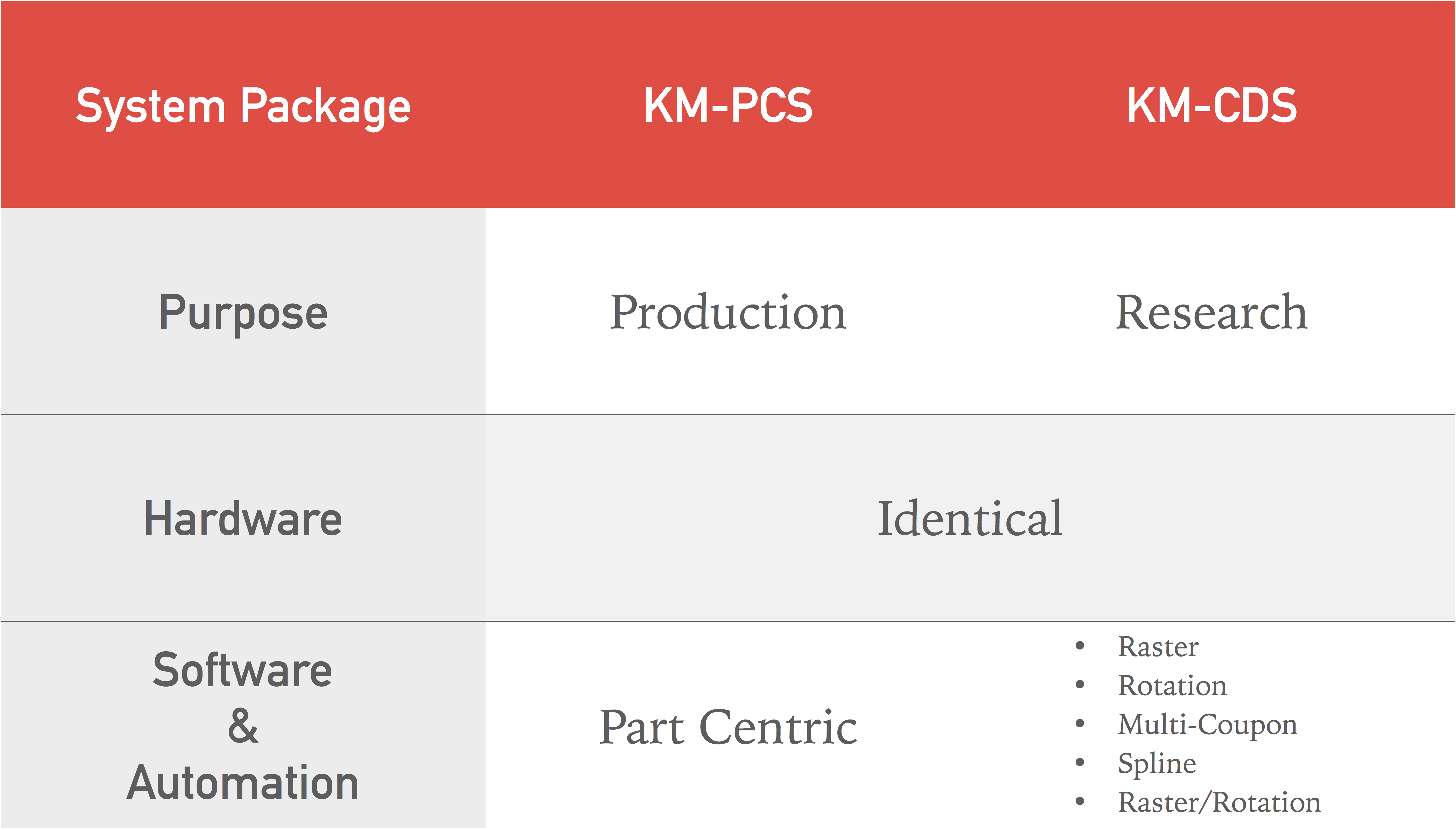 It takes less than 5 minutes to learn about the Kinetic Metallization™ system and available options: