Kinetic Metallization:
Dimensional Restoration Repairs
KM Benefits
Environmentally Safe
Low Cost
Low Temperature
Depot Repairs
No Soundproofing
No Explosive Gas
ISO 9001 Compliant
Application Areas
Corrosion Damage
Wear Damage
Shaft Repair
Sealing Surfaces
Castings
Aircraft Components
Al, Mg, and Steel Components
F/A-18 AMAD Gearbox Housings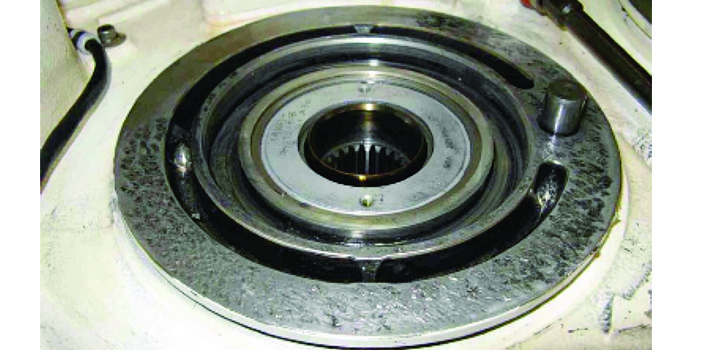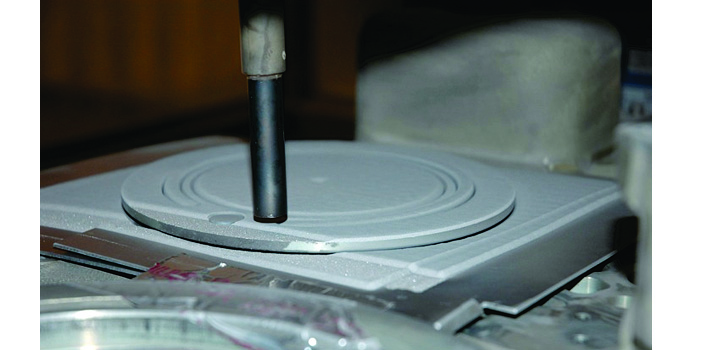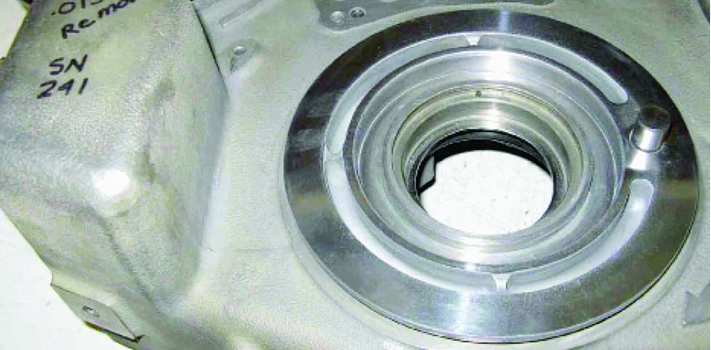 Dimensional Restoration Repairs
Dimensional Restoration is a repair technique for restoring components that have suffered wear or corrosion damage to their original dimensions. This generally occurs in four steps that are illustrated below.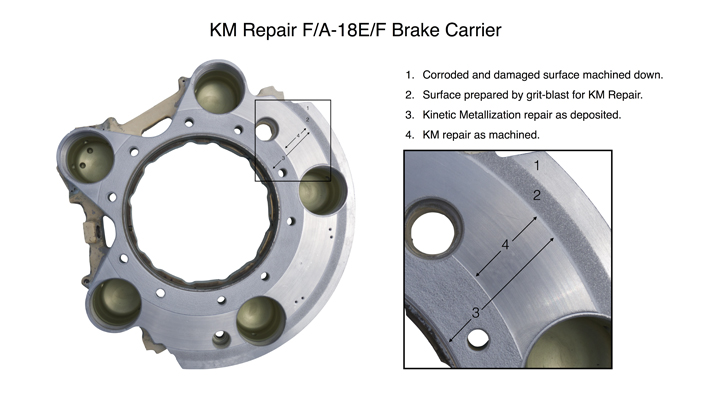 Kinetic Metallization™ (KM) is an optimal process for dimensional restoration of aluminum, magnesium, and steel components. Inovati has developed several Al-Trans®, aluminum-based composite coatings for dimensional restoration repairs on aluminum and magnesium alloy components. KM HF (WC-Co) is also used for dimensional restoration of parts requiring superior wear resistance. All of the KM dimensional restoration repairs achieve high density with excellent adhesion to the base material. KM repairs are performed at very low temperatures compared with other thermal spray processes such as HVOF which often can not be used on many heat treated parts due to the very high heat input. The low temperature of application of the KM process allowsrepairs of thin walled or heat treatment sensitive components. This means that oxidation and thermal degradation are not a concern for KM repairs. Below is an example of a Dimensional Restoration of an F/A -18E/F hydraulic gear shaft using tungsten carbide-cobalt.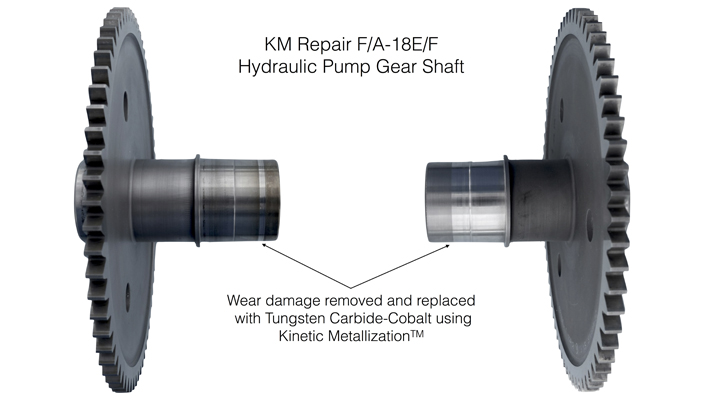 For these reasonsNAVAIR has purchased a series of Kinetic Metallization Production Coating Systems (KM-PCS) for the dimensional repair of F/A-18 Components. The KM systems are being used to repair F/A-18 AMADs, hydraulic gears, and brake carriers. These repairs are estimated to save the Navy $2.2 Million a year, not to mention drastically reducing the lead-time for critical replacement parts. The proven success of KM repairs on these parts has prompted NAVAIR to fund the development of other part repairs including the F/A-18 Main Landing Gear Wheel.